Heal the World with Science: Scientific Solutions for the Current  Global Economic and Social Challenges
Deadline extended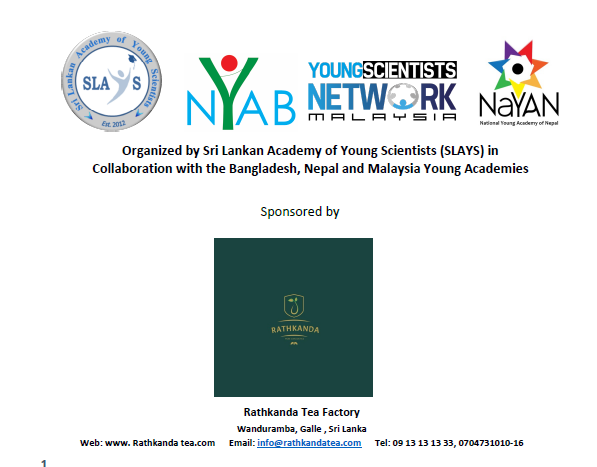 The Sri Lankan Academy of Young Scientists (SLAYS) is organizing its photography competition,
Sci-Capture with the theme of "Heal the World with Science: Scientific Solutions for the Current Global
Economic and Social Challenges". Sci-Capture is being organized with the aim of increasing the public
awareness and creating dialogue about the use of scientific solutions and innovations for economic
growth and human development, while recognizing the creative abilities and creating a space for the
youth to express themselves through photography.
The students at Sri Lankan, Bangladesh, Nepal, Malaysia higher education institutes are invited
to participate in the competition. At the end of the competition, the photographs of the finalists will
be displayed at SLAYS website and social media pages, followed by exciting prizes for the winners.